All you need to know to plan the Perfect Baby Shower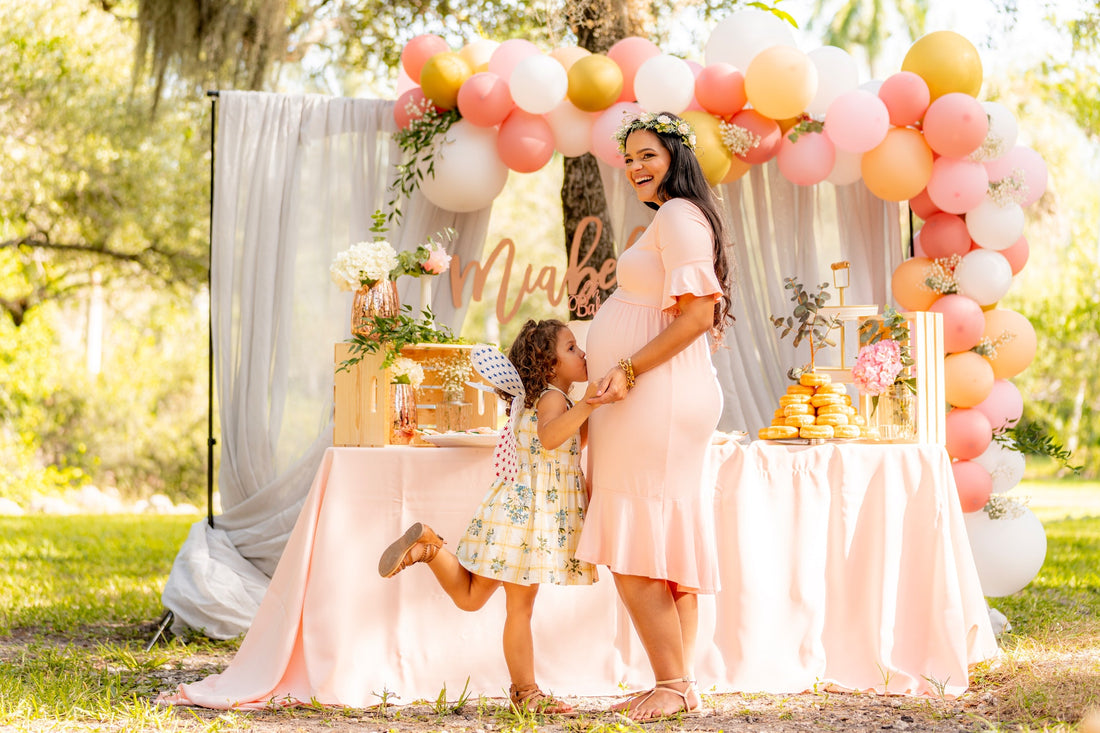 These days, baby showers are all the rage. However, you may be surprised to know that it's actually an age-old practice that can be traced all the way back to the ancient Egyptian and Greek civilisations. 
These celebratory rituals typically took place after the child's birth and involved the giving of gifts. Later in the Middle Ages, baptisms were often the main celebratory event. Yet, it wasn't until the Victorian era and onwards that the baby showers as we know them today began to emerge.
Now, baby showers come in all shapes and sizes and can be a huge amount of fun for parents-to-be, friends and family. Interestingly, a poll by gift company Carte Blanche found that around 54% of mums use baby showers to ask other mums for tips and advice, while 44% said baby showers are just a great way to relax with loved ones.
Of course, such a special day can require a huge amount of planning, but it doesn't have to be a stressful event to organise. At Hiccups & Buttercups, we'll guide you through how to plan the perfect baby shower to welcome your little bundle of joy into the world.
Choose the host
Typically, when it comes to baby showers, the expecting mother will choose someone to host their baby shower. After all, it's a superb opportunity for the mum-to-be to take the back seat and chill with all the hullabaloo of pregnancy going on.
Of course, choosing who should host the baby shower can be a tricky decision to make. Equally, it's a huge honour to be chosen. Usually, a close friend or relative takes on the role of the hostess with the mostess. This is because these people are likely to know the mother's tastes and preferences.
The host will be responsible for organising everything from the budget, and invitations to decorations and activities, so it's important to pick the right person.
Setting up a wish list
As an expectant mother, there are lots of different items that you'll need to prepare for your baby's birth. Setting up a wish list for your baby shower can be a great way to tick some of these off your list!
If you're stuck on what to choose, some ideas include:
An infant carrier for when you're on your travels

Baby clothes

A baby sling for close contact with your baby - We have an exceptional

selection of baby slings

in a wide variety of gorgeous colours

A breast pump

A baby monitor, so you can hear your little one cry out when they need you

Baby bibs - At

Hiccups and Buttercups

, we offer a wonderful selection of 100% linen bibs 

Pacifier and pacifier clips to make sure it never gets lost - check out our stylish clips

here

A baby crib 

A stroller for when you're ready to take your baby into the great outdoors 
Pick a time and date 
Although baby showers tend to be a smaller affair these days, it's still important to make sure you pick a date and time that works for everyone. Traditionally, baby showers are held when the mother is around seven months pregnant. 
Holding the shower at this time ensures that there's enough time to organise the event while also making sure that the mother-to-be won't be too uncomfortable and still has the energy to celebrate. That said, it's always best to start planning the shower as soon as possible to avoid any hiccups.
Location, location, location
Of course, the location you choose for the baby shower will entirely depend on your guest list and preferences. However, some good locations include:
The garden - This location can be great for a laid back picnic, barbeque or tea party. It's also a low-cost option for those on a budget. But that doesn't mean it won't be fabulous. Hosts can decorate the outdoor area with fairy lights, flowers, balloons and non-plastic party poppers to make it really special. The only downside is you're left with the cleaning up!

A tea room - This location can provide a relaxed and cosy atmosphere for you and your guests. A more refined and elegant destination, here you can enjoy sipping on tea, and eating delicate little sandwiches while having a chat with your closest friends and family, and maybe even play some games.

Hotel - If your host fancies whisking away the mum-to-be with a selection of her closest friends before the birth, a hotel can be an excellent location for a baby shower. Hotels are well-versed in putting on events like these, and this location gives you more flexibility in terms of activities and games. Plus, it may be the only time that your soon-to-be-mum can get away for a while.

Botanical gardens - This location is a favourite for baby showers. With beautiful surroundings, fragrant flowers, and plenty of space, choosing the great outdoors for your event can provide a magical and almost ethereal experience.
Select a theme
When it comes to selecting a theme for your baby shower, there are so many to choose from, and it's the perfect opportunity to get creative.
Some fabulous themes include:
- A nautical theme - This theme acts as a brilliant metaphor for the adventure your mother-to-be is about to embark on. A colour scheme of blue and white works wonderfully here. Decorations can include little ships, anchors and sailors hats.
- Twinkle, twinkle little star - This adorable theme is simple to achieve. With a colour scheme of silver and gold, you can cover your chosen location with stars. Other decorations can include moons and yellow fairy lights. Meanwhile, cakes and other confectionery work brilliantly in blue and teal.
- Rainbows - This theme will give your baby shower a big pop of colour. Maternity sashes, balloons, backdrops and treats can be every colour of the rainbow here.
- Season themed - Is it Autumn, Winter, Spring, or Summer? A winter palace with ice sculptures and snowflake decorations, or flower crowns and maypoles? You can incorporate the season into your baby shower theme. 
Once you've picked out a theme, incorporate this into your invitations too. Within the invitations, you should include the date, time and location of the shower, along with RSVP and contact information. You can provide gift registry information here, too. Send these out four to six weeks before the event.
Games, menu and agenda
Of course, once your guests arrive, they'll be expecting more than just a chat, so make sure you've got some exciting activities planned and some tasty food to eat. 
Some fun games and activities include:
 -Pin the dummy on the baby 
 -Don't say baby
 -Don't drop the egg (baby)
 -Balloon baby twister
 -Baby shower bingo
 -Guess the famous mum
Classic menu items for baby showers include:
- Cupcakes
- Cookies
- Mini sandwiches
- Vegetable sushi (because
raw fish
isn't good for pregnant women) 
- Quiche
- Mocktails
- A selection of fresh fruit
- Fruit punch
- Themed sliders 
- Cake pops
- Rainbow popcorn
Final thoughts 
Now you have all the tips you need to plan the perfect baby shower so that you and your loved ones will have a fun-filled day that welcomes your baby into the world in style.
Your Email Address Will Not Be Published. Required Fields Are Marked *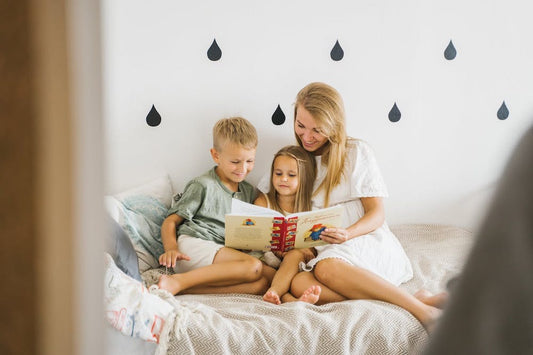 Unlock the Imagination: Our Favorite Books for 5-Year-Olds
Children are naturally inquisitive, and at ages 4 and 5, their exploration...