Top 15 activities to do in the UAE during the summer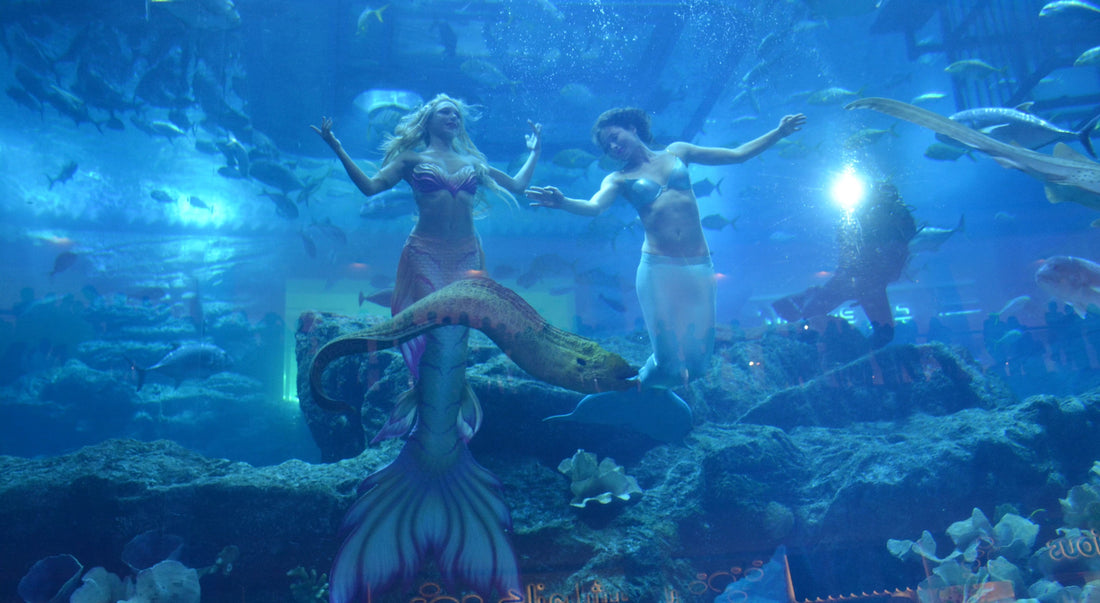 The United Arab Emirates (UAE) is a culturally colourful country made up of over 200 different nationalities. With soaring skyscrapers and beautiful beaches, the country offers a stunning landscape.
With 95% of UAE's population under the age of 50, there's a tonne of activities for families with young children. That said, as a land of extremes, the country can get incredibly hot, often reaching temperatures of 32°c/90°F and above. This can be uncomfortable for small children, so it's important to ensure that you have some time in the shade too.              
The UAE is also an incredibly safe place to visit and live. The city of Abu Dhabi ranks as one of the safest in the world and the safest city in the Middle East! 
At Hiccups and Buttercups, we'll walk you through the best places to visit in the UAE this summer, whether you're holidaying or a resident looking to try out some new places.
Explore the outdoors
1.) The Dubai Fountains 
The UAE is full of wonderful experiences for you and the family to enjoy and many outdoor spectacles that will blow you away. The Dubai Fountains is the world's largest choreographed fountain system that provides a fantastic visual experience. Located in downtown Dubai, it spans the length of two football fields and will mesmerise you and the little ones.
2.) Take a ride on the Abra
If you and the kids want to move in for a closer look at the fountains and explore the old and new Dubai, you can hop aboard a traditional Abra and venture across Burj Lake. Or for a more traditional experience, try taking an Abra across Dubai Creek from the Al Fahidi district.
3.) Hit the waterparks
There are also a wide range of waterparks for water babies and waterpark enthusiasts. Some of these include Aquaventure Waterpark Dubai, Laguna Water Park (photo), and Wild Wadi Water Park, Jumeirah and Dreamland Waterpark. At Aquaventure Waterpark, you can even visit for free on your birthday, which means a fantastic and inexpensive day out for you and the family.
4.) Dinosaur Park at Dubai Garden
Another extravaganza that will entertain the whole family is the Dinosaur Park at Dubai Garden Glow. Here, you'll be guided through the Triassic, Jurassic and Cretaceous periods and learn while having fun. You'll encounter over 120 Animatronic Dinosaurs, and there's also a play park for you and the kids fancy a break.
5.) Dubai Safari Park
If you can wait until September, you and the family will have a wonderful time at Dubai Safari Park. This safari park is home to 3,000 animals with 250 species. From gorillas and chimpanzees to cheetahs and giraffes, there are so many animals to meet, and you can teach your children about conservation too.
Of course, when exploring these exciting places, you'll want your children to feel cool, comfortable and stylish. At Hiccups and Buttercups, we have a wonderful selection of cute rompers for your little ones and beautiful cotton frills and summer dresses for your older children.  
Discover hidden gems
6.) Shees Park
If you and the family want to escape the buzzing, busy atmosphere of the city, Shees Park in Khorfakkan, is the perfect place, and free to enter too. There's something for everyone on this expansive beachfront with an outdoor theatre, barbeque, and play area. 
7.) Ras Al Khor Wildlife Sanctuary
The Ras Al Khor Wildlife Sanctuary is another hidden gem for nature lovers. The wetland has a wide range of birds, fish, crustaceans and small mammals. With over 500 flamingos, your little ones will be fascinated by their gorgeous colours. Entry to this wildlife sanctuary is also completely free!
8.) Ras al Khaimah
Another great destination off the beaten track is Ras al Khaimah. This location has amazing blue water, stunning sunsets, and plenty of fun activities for the kids, such as Fun City and the playground and open walking areas at Wadi Shawka. 
When you're on the go exploring these places, you'll want to feel comfortable feeding your little ones. We offer a gorgeous selection of nursing covers so that nothing holds you back from discovering the hidden gems of the UAE.
Fun for all the family 
There's a huge selection of activities that are ideal for all the family, and whether you're a tourist or a local, you're bound to have a fabulous time. 
9.) Dubai Aquarium and Underwater Zoo
There are so many places in the UAE that are great for all the family. Why not visit one of the largest suspended aquariums in the world? The 10-million-litre aquarium tank is home to over 140 species and is a captivating experience for visitors. Not only does this aquarium have everything from sharks to crocodiles, but families can also go on a tour to learn about marine conservation, too.
Plus the Dubai Aquarium is also home to Mermaids of Arabia, the spectacular entertainment concept that takes you to a magical world under the sea.
10.) The educational and cultural centres
If you want to teach your children about the history and culture of the country, there's plenty of family-friendly and educational places. These places are also great for children who live locally, and will help keep them entertained while they're on their summer holidays.
Al Seef combines the contemporary with the traditional and has a heritage district. The Sheikh Zayed Grand Mosque is another stunning choice too. There, you and your children can learn about Islamic culture and take in the breathtaking architecture. Meanwhile, for the little ones that love to read, Abu Dhabi's Cultural Foundation offers a fantastic and expansive library and a learning centre.
11.) The Markets
Although, when thinking of the UAE, many envision skyscrapers and contemporary landscapes, it also offers some beautiful markets. The Madinat Zayed Gold Souk is the biggest in the capital and will fascinate children, while Souk Al Zafarana captures the authentic Arabian atmosphere. 
Indoor entertainment 
If you and the kids fancy a break from the sun, there's a whole host of indoor activities that you can enjoy together.
12.) Caboodle
Caboodle, based in Abu Dhabi, is an edutainment centre that offers a jungle gym, soft play zone, climbing pit and an arts and crafts area. This centre is suitable for kids as young as six months, all the way up to the age of 12. While it provides a fun-filled escape from the heat, it also provides the opportunity for kids to enrich themselves cognitively, too!
13.) Bounce and X Park 
Another fantastic experience for the family is Bounce and X Park, which is suitable for children as young as 3-years-old. This destination offers trampolining, a boulder wall and an obstacle course, and much more, keeping your children active and entertained. 
14.) The Green Planet
The Green Planet, meanwhile, is a fantastic indoor place for animal lovers. This indoor rainforest has over 3,000 animals, including monkeys and sloths and features enormous trees, home to many birds. There's even an aquarium too. Plus, if your little ones are fascinated by creepy crawlies, there's an insect exhibit.
15.) Escape Reality
For families with older children, Escape Reality, in Dubai, is a thrilling escape room that tests the mind under pressure and offers brilliant scenery throughout.
Final thoughts
So, whether you're looking to bask in the beautiful sun or experience the culture and tradition of the UAE, you now have a great list showing you where to start. The UAE provides a diverse range of activities that will keep your family enthralled and entertained whether you're a native or a holidaymaker. 
Main image by Yulianto Poitier from Pexels
Your Email Address Will Not Be Published. Required Fields Are Marked *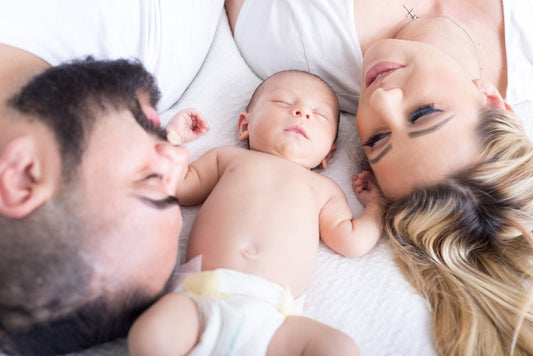 Postpartum: Life after the birth of your baby
As a mother, your life will change after you give birth to...