Unlock the Imagination: Our Favorite Books for 5-Year-Olds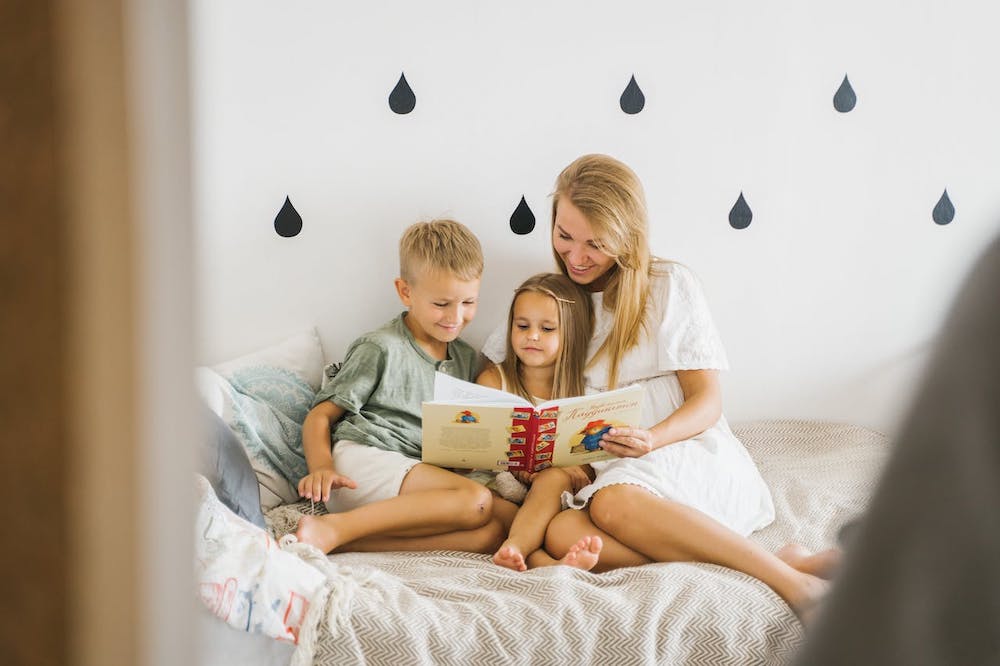 Children are naturally inquisitive, and at ages 4 and 5, their exploration knows no bounds. There are many informative and engaging books available that can cater to your child's curiosity and stimulate their growth.
Children who are read to at least three times a week by a family member are almost twice as likely to score in the top 25% in reading compared to children who are read to less than three times a week.

 

Furthermore, reading aloud to children stimulates their imagination and expands their understanding of the world. And it's no surprise that reading books with children helps improve their concentration and focus.
Rest assured, the Notes From Our Lovelies team is here to assist. You're in the right place to explore our curated list of Favorite Books for 5-Year-Olds, accompanied by valuable tips to guide you on the rewarding journey toward literacy success.
Plus we have collaborated with Lucie at Sharing Stories, Dubai's first home-delivered children's library to share her best picks from their extensive range of books that can be delivered right to your door.
Choosing the Right Books 
Choosing the right books for your 4 or 5-year-old goes beyond just selecting something with colorful pictures. You also need to consider the content, language, and the message being conveyed. This is how you can contribute to their development while keeping them entertained. 
/ Engaging Story: The book should tell a story that catches your child's attention and keeps them engaged till the end.
/ Colorful Illustrations: Vibrant and interesting illustrations enhance the story and make it more appealing to children.
/ Interactive Elements: Books with flaps to lift, textures to feel, or sounds to hear provide a tactile learning experience.
/ Educational Value: Choose books that introduce new words, concepts, or ideas to help your child learn as they read.
Creating a Safe Space for Reading 
Just as important as the books themselves is the environment in which you read them. A dedicated, comfortable reading space will encourage your child to spend more time with books. Here are some tips to create such a space: 
/ Comfortable Seating: Choose a comfortable chair or beanbag, or create a cozy corner with cushions and blankets.
/ Accessible Shelves: Make sure the books are within easy reach. A low shelf or a floor basket would be ideal.
/ Good Lighting: Adequate lighting is crucial, especially for picture books. A soft, adjustable lamp can create the perfect ambiance.
/ Quiet Environment: Try to minimize noise and distractions to allow concentration on reading.
Remember to create an environment conducive to learning and growth. Choosing the right books and providing a comfortable reading space can be a major step towards achieving this goal.
Top 10 books for 4 to 5 year olds
Here are our top 10 picks to help you keep their little minds engaged and intrigued with reading. Each of these books are not only entertaining but also thoughtfully created with the purpose of promoting early reading skills, enhancing creativity, and fostering moral understanding. 
Your young ones will relish these compelling stories while learning some essential life lessons. Happy reading!
Snuggle up to your favorite nursery rhymes and drift into the magical worlds of all your most beloved fairytale characters with this unique collection of enchanting stories carefully selected to enthrall 5-year-olds. Enjoy the classic tales of Rumpelstiltskin, Thumbelina, and Pinocchio along with exciting new stories and rhymes in this sturdy collectible format filled with playful illustrations your preschooler will adore. A perfect book to celebrate your favorite 5-year-old.
Get ready to laugh at this lighthearted, heartwarming, and funny approach to books! Children sometimes feel the task of learning to read is overwhelming, but the winning combination of rhyme and illustrations here provide a perfect way to present the subject in a comical, engaging, and nonjudgmental way. The contrast of enormous dinosaurs in kid-sized bedrooms (with human parents) adds irresistible humor as families explore the do's and don'ts of reading. Both practical and engaging, this book shows dinosaurs getting into all sorts of reading-related trouble! But of course, in the end, the dinosaurs learn how to carefully handle their books, read out loud, and read a lot!
Terrance the turtle was born without a shell, so he uses a cardboard box instead. Terrance loves his box. It keeps him dry on soggy days, safe from snooping strangers, and is big enough to cozy up with a friend. But when another turtle points out that Terrance's shell is, well, weird, he begins to wonder whether there might be a better shell out there... Eventually, and through much trial and error, Terrance learns that there's nothing wrong with being different - especially when it comes to being yourself.
The one and only Cat in the Hat from the iconic Dr. Seuss gets a brand new look, introducing his roller-coaster ride of mayhem to a new generation of readers. When Sally and her brother are left alone, they think they're in for a dull day – until the Cat in the Hat steps in on the mat, bringing with him mayhem and madness! This is the classic book that every child should have the joy of reading. The perfect book for early readers, the new style brings a worldwide favourite to a whole new generation.
Once there was a lighthouse keeper called Mr Grinling... Mr Grinling LOVES his food, especially the scrumptious lunch Mrs Grinling sends him every day. But - oh no! - he's not the only one who likes a snack and the local seagulls have started stealing Mrs Grinling's tasty treats...! Can Mr and Mrs Grinling come up with a cunning plan to keep those pesky seagulls away? Adventure, thrills and laughter on every page making it great fun for the whole family.
Sharing Stories 
The next five recommendations on our list come from Lucie at Sharing Stories.
"Let's Raise Readers Together!"
Sharingstories.me is the first kids library delivered to your doorstep, with a whole range of books suitable for kids from 0 to 10 years old in various languages including English, French, Arabic and Russian. 
You can get 25% OFF the first month of a 6-books subscription at Sharing Stories with promo code  ILoveReading Valid until 31st of December 2023.
A heartwarming rhyming tale of family, courage and adventure from the creators of The Gruffalo, now available in this fantastic read-alone format. "Stick Man lives in the family tree  With his Stick Lady Love and their stick children three."   But it's dangerous being a Stick Man. A dog wants to play with him, a swan builds her nest with him. He even ends up on a fire!  Will he ever get back to the family tree in time for Christmas? A wonderfully funny story from the author and illustrator of The Gruffalo and ZOG.
Bob the bird adores painting with his dear friend Bat. When Bat leaves, Bob feels a wave of sadness, reflected in his blue-hued artworks. Can his pals assist him in rediscovering his vibrant colors? Marion Deuchars crafts a delightful sequel to Bob the Artist, exploring emotions and the journey to joy.
Embraced by parents, educators, therapists, and social workers, "The Invisible String" serves as a powerful tool for addressing separation anxiety, loss, and grief. This contemporary classic depicts a mother reassuring her children about an invisible string of love that connects them all. The heartwarming picture book encourages discussions on the intangible yet unbreakable connections between loved ones.
Ease worries and cultivate courage or simply unwind during a hectic day or before bedtime. Explore the adventure within your breath—listen to it mimic ocean waves or the wind's gentle whispers. Feel it caress you from head to toe in a calming journey. With "Big Breath," William Meyer's engaging prompts and Brittany R. Jacobs's charming illustrations turn meditation into a delightful game with profound outcomes.
Albert eagerly desires a pet, willing to accept anything from a cat to a giraffe. His excitement peaks when Dad brings home a pet, but there's a twist—it's a potato. Can a potato truly fulfill the role of a proper pet? Josh Lacey and Momoko Abe blend warmth and humor in this delightful tale, ideal for any child yearning for a pet.
In Summary
The joy of watching a child discover the magical world of reading is a true pleasure for any parent, grandparent, or guardian. Laying a solid foundation for their literacy journey begins with selecting the right books for their age and interests. So now its over to you, best wishes from us and we'd love to know how you get on.
Your Email Address Will Not Be Published. Required Fields Are Marked *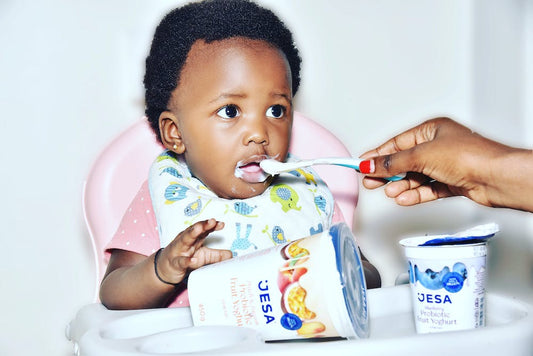 Introducing Solid Foods: A Comprehensive Guide for Mums on Safely Weaning a Newborn to Toddler
As a new mother, it's natural to have a multitude of questions...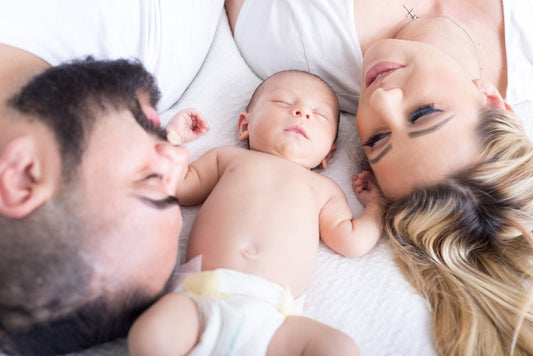 Postpartum: Life after the birth of your baby
As a mother, your life will change after you give birth to...