14 Toddler Lunch Ideas For Nursery (Healthy & Easy!)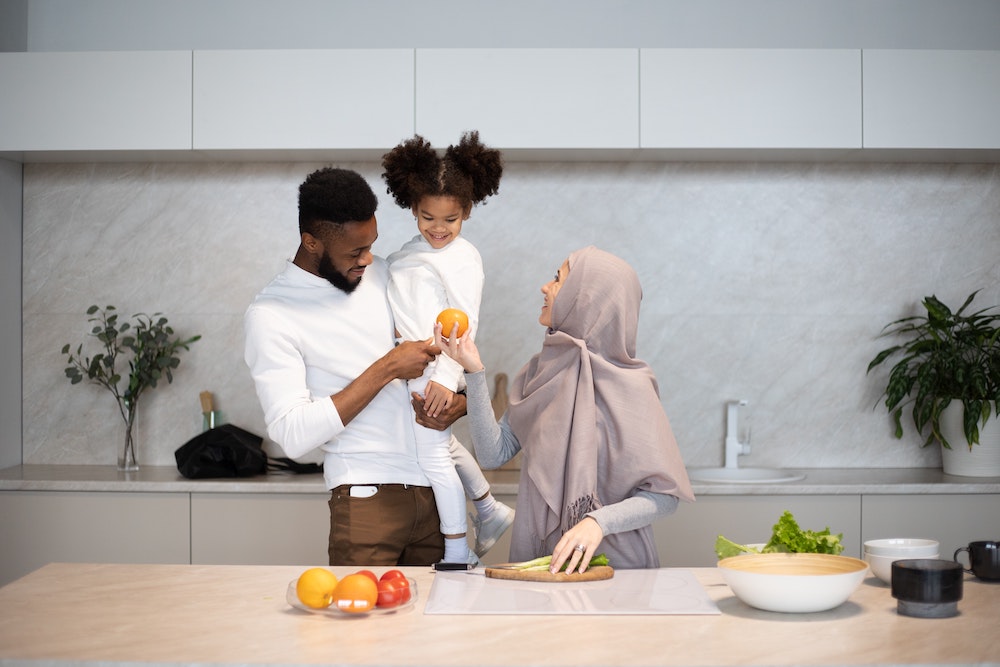 When packing your toddler's lunch for nursery, make sure you're packing for both morning snacks and lunch.
Your toddler's lunch should be rich in the five major food groups to ensure they get the most nutritious meal: fruits, vegetables, grain, dairy, and protein. Make sure you check the food's expiry date before using it. Follow your nurseries guidelines regarding nut usage in your child's meals. 
Read on to find out how to pack your child's lunch and what to include in it.
Let's go!
How to Pack your Toddler's Lunch
When packing your child's lunch, make sure it's enough for the day. Ensure that you cut the food in sizes your toddler can handle--whether that's slicing the bread thinly or choosing smaller fruits like grapes or berries. Some nurseries don't allow nuts in kid's meals to prevent allergies.
You must incorporate a little bit of everything from each food group so that your toddler gets a balanced diet. 
Here are some tips when packing your little ones lunch:
First, don't send them something they've never had before so that they don't skip their meal if they don't like it. 

Ask them how they liked their meal so that you can improve it/know what they want.

Always cut the food in sizes they can handle.

Choose easy-to-eat foods. Kids might get overwhelmed by food that's hard to handle and not eat it.

Make sure their lunch containers close securely but are also accessible for them to open.

Cut bread into small pieces.

You should cut sandwiches into quarters to make them more manageable.

It's better to use less sandwich filling than more. If you use too much, they might get soggy.

Opt for smaller fruits and cut grapes in half. If using large fruits, cut them into small cubes or slices to make them easy to eat.

Drain the fruit before putting it in the lunchbox to avoid a mess.
Here are some combinations that are healthy, easy to make, and will keep your child looking forward to lunchtime!
1. Hummus Sandwich
Hummus is high in protein and fiber. Make a hummus sandwich, or pair it with a side of whole-grain crackers or veggies like carrots or cucumbers.
Make sure your hummus is nut-free!
Add a side of some fruit and something packed with vitamin D and calcium--like cheese--to make it a complete meal.
2. Chicken Salad
Pack a chicken salad with a side of crackers. Chicken is a high-protein food, and protein is necessary for your child's growth. In addition, greens like lettuce are hydrating and rich in vitamin K, which is good for your bones. 
Throw in some string cheese for a fun snack and a milk box, and voilá! Lunch is ready.
3. Ham Egg and Cheese Pockets
Ham and Egg are high protein foods. Protein is an essential ingredient found everywhere in your body--from your organs to your muscles to your hair and nails. 
Cheese is rich in calcium which is good for bones and protein. It also has vitamin A--good for eyesight--and B 12--which keeps your blood cells healthy. Top this off with a side of fruit!
4. Pesto Pasta
Pesto is rich in antioxidants from garlic and basil. It is also rich in omega-3, which is excellent for heart health. 
Top the pasta with some cherry tomatoes--rich in vitamin C, potassium, and antioxidants--chicken, cheese, and peas.
5. Breakfast-For-Lunch
This is a favorite with grown-ups too! Throw in some waffles and top them off with strawberries and syrup. 
Don't send your kid off with a container of syrup because they might make a mess--just drizzle it on the top.
Strawberries are a great source of vitamin C, manganese, and B9. B9 is essential for the development of RBCs and DNA and RNA.
Also, pour in some yogurt and top it off with oats (if your nursery allows it). Yogurt is rich in calcium and protein and helps keep your gut healthy.
6. Meat and Cheese
Not only is this combo the healthiest, but it is also delicious! 
Both foods together are rich in protein and calcium. Add in a side of fruits and veggies, and you have yourself a complete meal.
7. Yogurt Parfait
Top some yogurt with cubed melon and berries. One cup of melon contains 100% of your daily value in vitamin C and vitamin A, which is good for your eyes, skin, bones, and immune system. 
Top the parfait with some oats. Serve the parfait with a side of cucumbers. Cucumbers are rich in vitamin C and K. 
8. Eggs 
Eggs are rich in protein, with each egg containing 6.3 grams of high-quality protein. Make sure your toddler doesn't mind the egg yolk since most do. If they do, just include the whites.
You can slice up the hard-boiled egg and serve it with some pita. Then, add some sliced apples, some greens that are rich in vitamin B, and a dairy product like a box of chocolate milk. 
Throw in a healthy snack, like a granola bar, to keep things fun!
9. Toddler Quesadilla 
This is a quick recipe that you can make by throwing together cream cheese or hummus on a tortilla. Then, top that off with cheese, mashed beans, or potatoes. 
This nutrient-rich meal will keep your toddler going through the day!
10. Chicken Nuggets
You can make chicken nuggets at home or make store-bought ones for a quick fix! Also, add some fruits and veggies into your child's lunchbox for a nutritious meal.
11. Cream Cheese and Strawberry Sandwich
Cream Cheese is a rich source of calcium and vitamin A, and some riboflavin, which is vital in maintaining the body's energy levels. 
Spread some cream cheese on bread and top off with some fresh strawberries!
12. Yogurt Bites
You can simply buy some yogurt bites or make them yourself by freezing tiny drops of yogurt. Then, top off with fresh berries, which are rich in vitamin C. Your kids will love this easy-to-eat meal!
Add some hard-boiled eggs and some palatable veggies like cucumbers to complete the lunch.
13. Tuna Salad
Tuna is high in protein and omega-3 fatty acids which are great for good heart health and eyesight. 
Toss in some tuna into mayo and mild salsa, and it'll make for a delicious snack your kids will love!
14. Snack Box
Finally, if you're running short on time and options, simply pack some cubed cheese, meat (shredded chicken or meat), peas, corn, cherry tomatoes, and shredded carrots. 
Also, add some fruits like cut-grapes, berries, or cut-up melon. Finally, throw in some crackers or cereal, and you're good to go. These snacks are easy to eat, and your toddler will definitely enjoy their lunch! 
Conclusion
Your child must get an all-around healthy meal that adds nutritional value to their day. You should pick a side of fruit and veggies each and a grain of food like pasta, bread, rice, or corn for each meal. 
Include a healthy dairy snack like yogurt or chocolate milk and--most importantly--protein.
To keep it fun, you can switch up bread types, like rye or pita or baguettes--or choose different types of meats for each day of the week.
We hope these food options give you lots of choices to help you plan your toddler's nursery lunches. Good Luck!
Your Email Address Will Not Be Published. Required Fields Are Marked *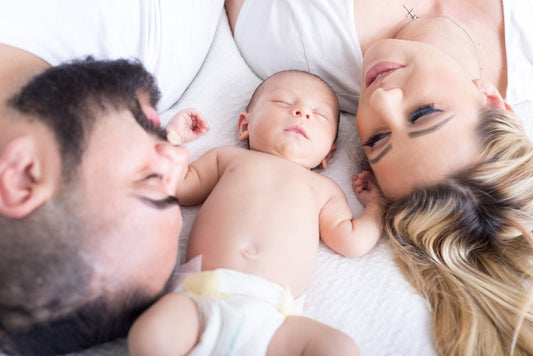 Postpartum: Life after the birth of your baby
As a mother, your life will change after you give birth to...