Our Guide to the Best Books for Babies and Toddlers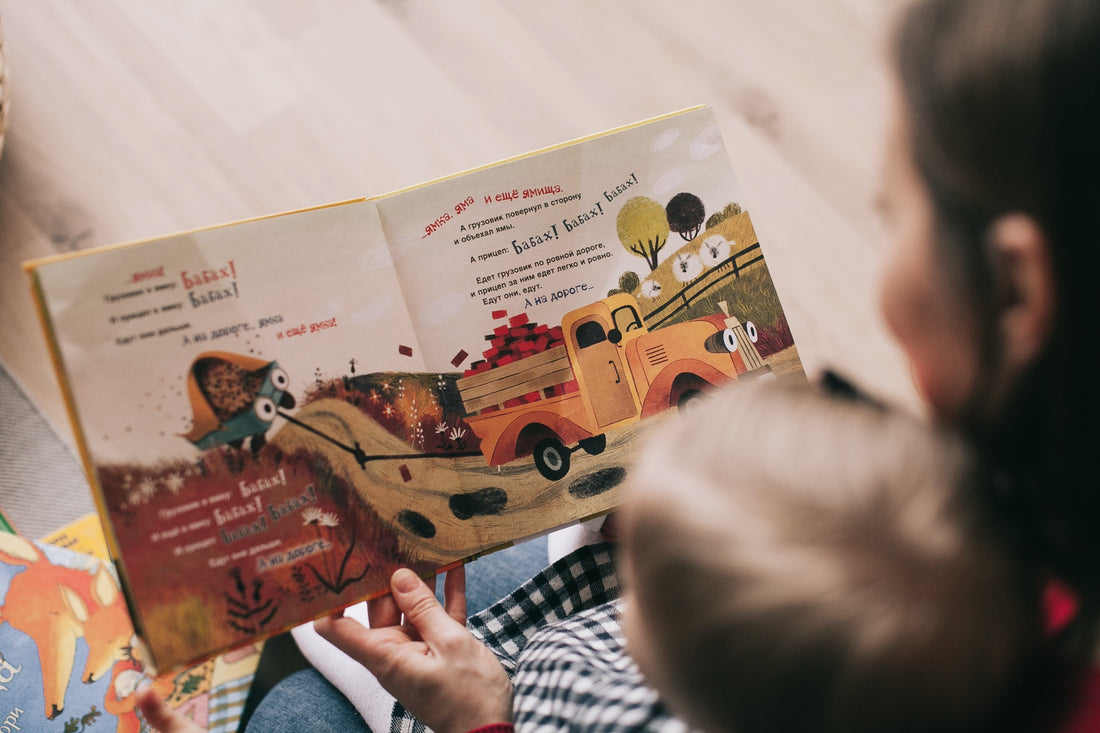 Reading to your child early on is essential for their development, and not only in terms of intellectual growth. It can make children more empathetic and caring too. 
When it comes to reading to your baby or toddler, you may think that they are simply too young to benefit from this activity, but that's not the case. Studies show there's a tonne of benefits to reading to your child as soon as they're born! 
The American Academy of Pediatrics (AAP) also recommends that parents read to their children from birth for at least 15 minutes each day. Yet despite this, only around 30% of parents follow this advice.
According to research, 85% of brain growth happens within your child's first three years of life, and reading plays a crucial role here. A 2017 study found that reading to your child as a baby can boost their vocabulary and reading skills before they reach school age. 
Meanwhile, another 2019 study estimated that children whose parents regularly read to them in the years before they start school are exposed to 1.4 million more words than those whose parents don't. So, it's clear that reading to your child early on can give them a huge head start regarding intellectual development.
The benefits don't just stop there. A study published in the Journal of Developmental & Behavioral Pediatrics found that children who are read to from a young age are less likely to be disruptive and hyperactive.
Parent-child bonding can be improved through reading to your child from a young age too. That's what Dinah Castro, a Family Well-Being Educator with Cornell Cooperative Extension of Suffolk County's Family Health and Wellness Program, says. That said, the experts say that reading to your child from an actual book is essential. Of course, sometimes it may feel easier to switch on the tablet, but a study published in JAMA Pediatrics found that books foster better parent-child bonding than tablets.
When choosing books to read to your child, it can be hard to know where to start. So, at Hiccups & Buttercups, we've put together a guide to make things a bit easier. Read on to find out more.
Best books for young babies
When it comes to finding books for children, one size does not fit all. Of course, age is a huge factor here, and children will learn and respond to books differently depending on their age.
In the first few months of a baby's life, their retina can only pick up on high contrasts between light and dark and black and white. So, it's best to pick books with little text and lots of pictures with bold patterns that are black and white. These kinds of books will help your child focus on images while stimulating their vision. 
Books that offer this kind of visual stimulation include:
At four to six months, it's a good time to introduce your child to books with more colour that are more interactive. Books that have a sensory or textual element are brilliant here. Some great ones include:
As your baby grows, books with lots of repetition are great because your baby will learn your voice's rhythm, tone, and inflections. This will help them learn new words. 
From six months to one years-old, books that will help enhance their vocabulary include:
It's a wonderful idea to read these books to your child while outside and exploring nature. So, to help you with these little adventures, we offer a special selection of linen baby slings and nursing covers for when you're on the go.
Great books with a green message
As your child becomes a toddler, they will begin to explore the world around them curiously. At this stage, you can introduce them to books that give them a better understanding of and care for the environment.
Now more than ever, we all know the importance of protecting the planet and making sure we do our part to fight climate change. There are some exceptional toddler books out there that can educate your kids about this from a young age.
Lift-the-Flap Questions and Answers About Plastic by Katie Daynes is an interactive book that offers kids an engaging and colourful way to learn about plastic, recycling and its impact on the world. Meanwhile, 10 Things I Can Do To Help My World by Melanie Walsh is another book that guides toddlers to be actively involved in living more greenly and sustainably. 
The Trouble With Dragons by Debi Gliori is another fantastic book that teaches your toddler a green message. As a rhyming fantasy story, it tells the tale of how dragons are destroying nature and that they need to stop damaging their world before it's too late. As well as telling an important and resonant story, the book is full of gorgeous illustrations that will keep your toddler engaged and mesmerised.   
Inspired by the books they have read, your children will likely want to take on the role of their favourite characters. At Hiccups & Buttercups, we offer a magical selection of costumes and dress-up items for when your children want to bring their stories to life.
Books that enhance empathy and teach equality
When it comes to teaching your kids about empathy and equality, you can never start too early. In a world full of diversity, it's invaluable to educate your children about inclusivity and acceptance.
There are so many exceptional books that explore these themes in a way that is accessible to toddlers. One particular book, My Two Dads and Me and its companion My Two Moms and Me by Michael Joosten, helps toddlers learn about LGBTQIA+ pride and the many different kinds of family out there.
Another book that teaches toddlers about diversity is Babies Around the World by Puck. This book takes toddlers to Mexico City, Rio de Janeiro, London, Paris, Cape Town, Cairo, Beijing, and Tokyo, exploring different cultures and languages. With a simple narrative and beautiful illustrations, this book is a must.
Baby Feminists by Libby Babbott-Klein, also educates your little one about feminist icons such as Frida Khalo, Malala Yousafzai, Gloria Steinem, Mae Jemison, and Ruth Bader Ginsburg, in a fun way through depicting them as babies. This book will teach your children about empowerment and instil the message that they can grow up to change the world.
Final thoughts
Nurturing your child intellectually and emotionally is essential for their development as a well-rounded and caring human being, and reading plays a huge part in that. So, whether your child is a newborn or toddler, you now have a marvellous selection of books that you can choose from when it's reading time.
Main image by Lina Kivaka from Pexels
Your Email Address Will Not Be Published. Required Fields Are Marked *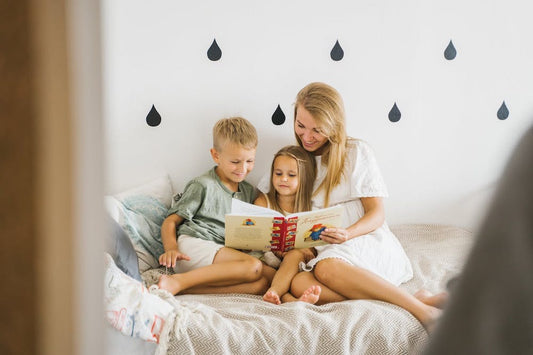 Unlock the Imagination: Our Favorite Books for 5-Year-Olds
Children are naturally inquisitive, and at ages 4 and 5, their exploration...